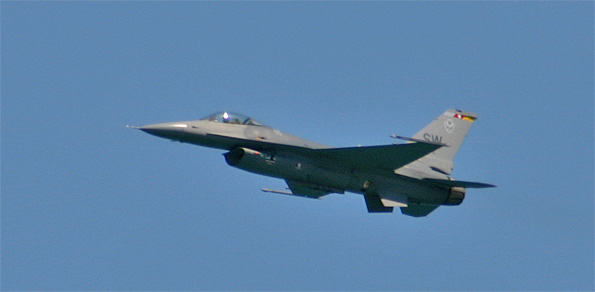 F-16C over Lake Michigan shoreline at the Chicago Air & Water Show on August 21, 2004. SW tail designation is from the 20th FW, Shaw AFB, in South Carolina, Air Combat Command (ACC). The 'C' designates a single seat configuration.
The Lockheed Martin F-16 Fighting Falcon is a multirole jet fighter aircraft originally developed by General Dynamics for the United States Air Force. Designed as a lightweight, daytime fighter, it evolved into a successful multirole aircraft — including night operations capability. The F-16's versatility is a paramount reason it has proven a success on the export market, having been selected to serve in the air forces of 25 nations. The F-16 is the largest Western jet fighter program with over 4,400 aircraft built since production was approved in 1976.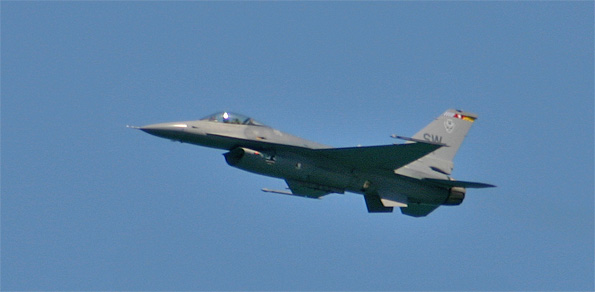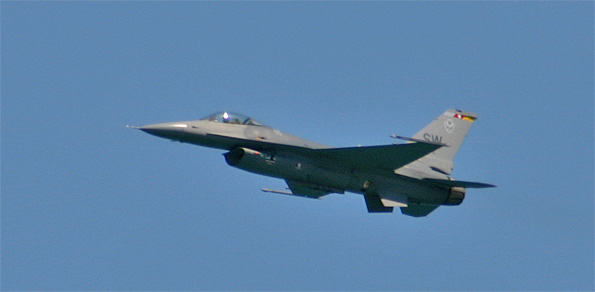 Airboyd.tv: F-16 USAF Aerospace Power.